2021 WVMS Golf-Cart / ATV Registration
All spectators and campers that utilize a Golf Cart/ATV or similar vehicle on the West Virginia Motor Speedway grounds will need to register the vehicle and purchase a $25 Annual Cart/ATV Pass at the Campground Office.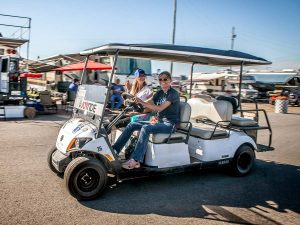 You may drive in the pits as much as you want during the day when the pits are still open to visit your favorite driver with just your $25 annual pass. There will be no additional charges to drive your Golf Cart/ATV from the campground to the front gate where you are welcome to park. The additional event charge only applies to inside speedway perimeter fencing.
Drivers will receive one FREE golf cart/atv pass with their pit pass or registration that is used specifically for the race team. We will also be greatly reducing the amount of traffic through the pits once hot laps have started so we will allow drivers/crew and limited traffic only through the pit area while hot laps / racing is going on.