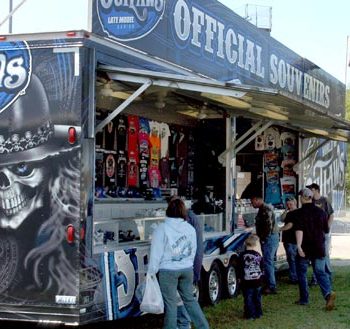 Midway Display Area / Vendors
To become a vendor at West Virginia Motor Speedway please call 304-771-5051!
We can not guarantee any specific location of vending spot. All applications will be reviewed and applicants will be notified of application status ASAP.
West Virginia Motor Speedway reserves the right to deny or revoke credentials at any time.
FOOD VENDORS ARE LIMITED! RSVP to ensure your spot for the big events.
(Pricing Below is NOT for Food Vendors)
10 x 10 Vendor Stall – $100 per day / $200 for 2 day event
10 x 20 Vendor Stall – $200 per day / $400 for 2 day event
10 x 30 Vendor Stall – $300 per day / $500 for 2 day event
You MUST have approval prior to arrival! Vendors must also purchase two G.A. passes, daily.