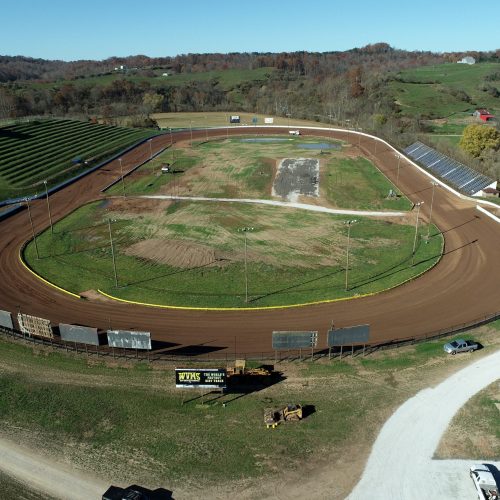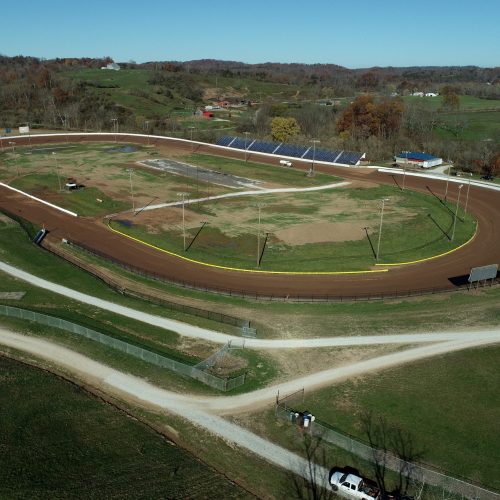 Ticket prices will vary depending on the event details. For complete pricing visit the events separately and/or order tickets at www.WVMotorSpeedway.com/BuyTixs.
Unless otherwise noted, gates open for racing events at 3:00pm, hot laps begin at 6:30, heat races at 7:00 and typically our race program ends around 10:00pm. Please check our schedule pages to verify time changes.
Yes and no. Free General Admission parking is available in the West Lot.
Charged Parking in the "Northside" field is available for just $7.00 a day.
Coolers are allowed but they must be no larger than 14″ and may not contain glass beverages.
* However, due to insurance, the carry in of alcohol is NOT PERMITTED. Fans over the age of 21 may purchase alcohol at both ends of the terraced hillside.
Yes. Handicap parking and seating is available. Handicap Parking is labeled behind the main concession stand. Patrons can be ushered to their seat upon request.
Designated seating is available. Food and Beverage can also be brought to you if needed.
West Virginia Motor Speedway boasts incredible on-site camping in the scenic setting of small town Mineral Wells, WV. The speedway and its camping lifestyle will provide plenty of stories as you enjoy your stay at the World's Fastest Dirt Track! For more info visit https://www.wvmotorspeedway.com/camping/wvms-camping/camping-101/.
Perhaps our biggest attraction at WVMS, "Showtime Terrace", appropriately named after one of the speedways greats, Steve Shaver offers the best seat in motorsports. The hillside is complete with a picturesque view of the action, the comfort of your own lawn chair, (you must bring) and accommodates near 8,000. Therefore, reserved seating is not available in advance.
Note: Putting out your lawn chair on the morning of the event is permissible but WVMS is in no way responsible for your property.
Race fans will be treated to our delicious and affordable concessions. Cheeseburgers, Hot Dogs, "Fast" Fries, Chili Cheese Fries, Nachos, Pulled Pork, Chicken Tenders, Hot Pizza, Fresh Popcorn, Sweet Tea, Pepsi Products, Candy Bars and our famous "Meatball Sandwich" are all part of our wide variety menu.
We are proud to partner with Arizona Sport Shirts, an industry leading company. The speedways official apparel provider offers an expansive selection of merchandise. You can purchase speedway swag online or at the WVMS souvenir trailer located in front of the main concession stand.

Of course! Drivers love to see their fans and sign autographs prior to race time. However, a pit pass is required to have access to them. To access the pits, fans must purchase tickets through the main pit box office or upgrade their tickets upon arrival. On occasions, speedway officials will gather up racers to take part in an autograph session for the fans near the track souvenir stand at least 30 mins prior to racing action.
Absolutely! Advanced tickets are available for every event at the speedway in 2021 and very easy to purchase. Our user friendly platform allows fans peace of mind and quick access into facility gates on race day. To learn more or purchase your tickets today visit, www.WVMotorSpeedway.com/BuyTickets
We're fast fun for the whole family! All ages are welcome at West Virginia Motor Speedway!
If you are under 18 you must have a parent present to sign a minor release form to enter the competitor pit area. Young fans under the age of 10 are FREE in General Admission at all race events unless otherwise noted.
Seasonal positions remain available, mainly in the concession areas and infield crews. Please contact WVMS management regarding potential employment. Pay is based on experience and availability to work. To request a resume email visitwvms@gmail.com.
Yes! We've partnered exclusively with FloRacing to bring you ALL the action from WVMS in 2021 & beyond. Our audience can witness the Worlds Fastest Dirt Track from across the globe! For more info or to become a subscriber visit them online at FloRacing.com.